NVX VAD17001 1700W Class D Mono Car Marine Powersports Amplifier w/ Bass Remote
In Stock - Usually Ships in 1-3 Days
(5 In Stock)
Original price
$0.00
-
Original price
$0.00
 Product Overview
Take control of your drive with Alpine's premium night vision dash camera system featuring built-in drive assist and function control through your Alpine head unit.
Features
Compatible with Select Alpine AVN/AV Head Units with Rear-Seat Entertainment (RSE)
Built-In Drive-Assist Features 
Full HD Portable Digital Video Recorder  
Wide Dynamic Range (WDR) Recording 
Night Vision
Impact Recording (Moving and Stationary)
Built-In Wi-Fi
Built-In GPS 
App and PC Viewer-Ready
Rear Camera Included
Universal Mounting Bracket Included
Vehicle Extension Power Cable Included
32GB SD Card Included
Specs
1080p High-Quality Camera 
140-Degree Field of View 
12V CLA Easy-Installation 
Universal RCA Video Output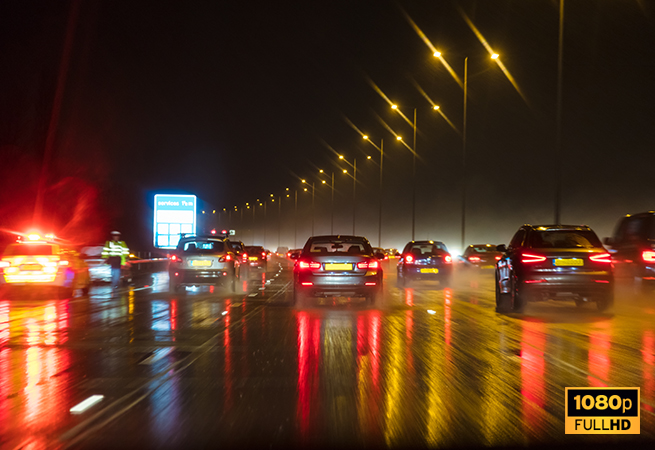 1080P FULL HD RECORDING
Getting to your next adventure may entail driving in both the day and night, so it's important to have a dash camera that can clearly record in any driving condition. Wide Dynamic Range (WDR) technology automatically adjusts the exposure and white balance for a clear recording during sudden lightening changes and night vision allows you to capture footage when it's dark. The DVR-C320R records in full HD 1080p at 30 fps with a 140-degree viewing angle, allowing you to capture accident footage and license plate capture.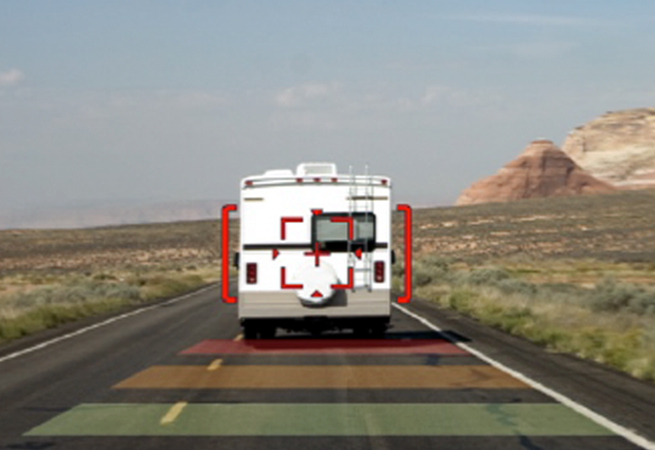 STAY ALERT ON THE ROAD
Built-in safety features allow you to keep your hands and the wheel and eyes on the read with audible alerts displayed on your Alpine head unit screen and heard through your vehicle's sound system. The DVR-C320R includes a front collision warning that alerts you when you're near the vehicle in front of you. Lane departure warnings alert you when you veer too far from the lane. Finally, a front car movement warning alerts you when you're stopped in traffic and the car in front of you has started to move again.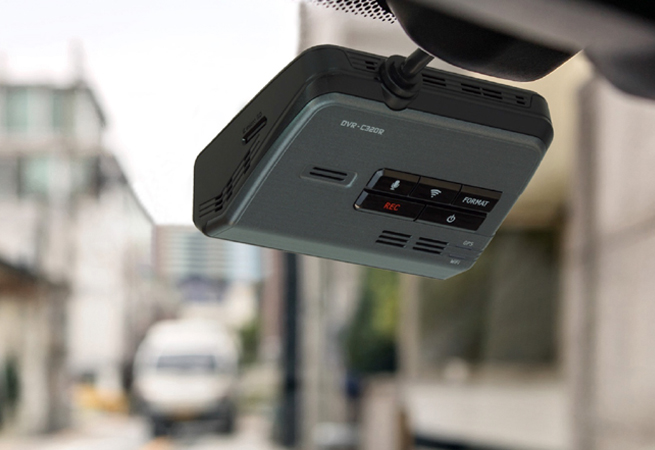 DRIVE WITH CONFIDENCE
Protect the things that matter most to you with the DVR-C320R. Whether you're driving to your next adventure or parked for a pit stop, the DVR-C320 captures all the action happening around your vehicle. The DVR-C320R doesn't stop recording after the entire is turned off. When parked, the DVR-C320 enables impact triggered recording and will record up to 10 seconds after impact.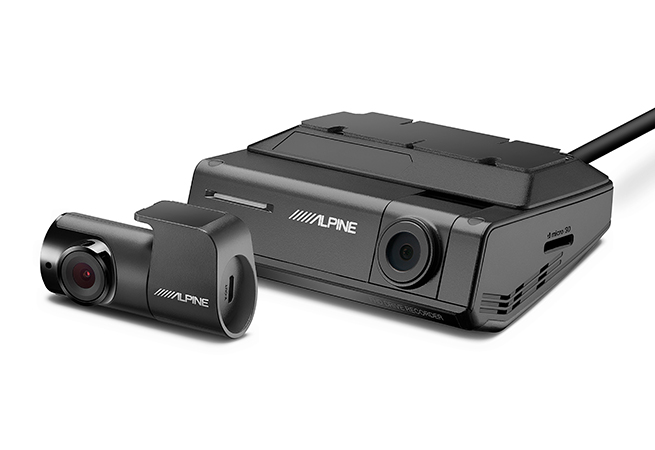 DUAL-CAMERA CONFIGURATIONS
The DVR-C320R comes with a universal mounting bracket that can attach directly to the inside of the windshield for a factory fit and finish and minimal obstruction on the glass. The DVR-C320R includes a secondary camera for an additional recording device anywhere in the vehicle. Use the secondary camera to monitor activity inside the cabin or point it towards the rear of the vehicle for rear-video footage.
CONTROL FROM THE DASH
See the details of your drive from your dash with Alpine's premium dash camera and drive assistant with select Alpine head unit control. By connecting the DVR-C320R to your Alpine head unit via a universal RCA video output, you'll get a view of your dash camera recordings on your screen plus access to select controls and drive-assist features. 
COMPATIBLE WITH ALPINE HALO UNITS
The DVR-C320R is compatible with select Alpine AVN/AV head units with Rear-Seat Entertainment (RSE) including the INE-W987HD, X308U, X409-WRA-JK, and X409-WRA-JL.